How Important is Digital Marketing in INDIA ? Updated 2019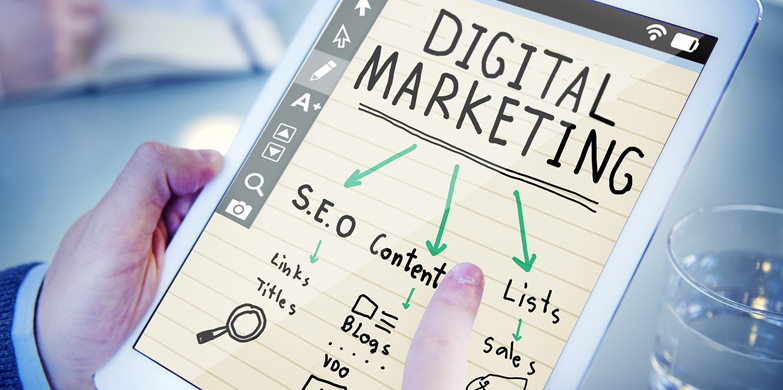 India is one of the most populated countries in the world, with a population of 1.2 billion as of June 2014. The penetration of Internet is around 20 % in India, which is less compared to the US which has 80% internet penetration and China which has upto 50%. But 20% 0f 1.2 billion people makes it 25 corer internet users and is having global rank 3 in Worldwide Internet users ranking. I am giving these stats to give you a glimpse of how big our target audience is and these numbers are only increasing with time for good companies of digital marketing in India. My today's post is on why digital marketing is important in India.
Initially let's see what is digital marketing?
In simple terms, digital marketing is an endorsement of products, services, and brands on digital Media like search engines, social media sites, emails and other electronic media. Digital marketing comprises of SEO (search engine optimization), social media optimization, SEM (search engine marketing), email marketing, mobile marketing, content marketing, blog activities etc.
Why digital marketing?
Cost
Digital marketing is very cost efficient compared to traditional marketing channels like TV and print media. In fact, the cost of digital marketing campaigns will be a fraction of traditional marketing channels like print and tv.
Tracking
In digital marketing tracking the results is easy compared to traditional marketing channels. There are many analytics solutions which offer us a detailed report of the campaigns and these are real time reports tracked hourly and daily basis which assists you to revise your campaigns and strategies if outcome is not up to your expectation.
Also read our new post on " WHAT DOES AN SEO COMPANY REALLY DO AND HOW TO CHOOSE ONE? " 
Target Audience
Targeting audience for your brands, products and services is very beneficial in digital media channels, like ads are a show based on age, profession, likes and dislikes region, sex and many other categories. Also ads are shown to people who have requirements like say a bookstore ad is shown to a person who is planning to buy books and searching for them on search engines. Digital marketing campaigns are inbound which increases the chances of conversions.
Interactive
Most of the traditional marketing channels are static and one-time production, whereas digital marketing is an interactive channel where customers can engage with the brands, data can be shared effectively and using advanced digital marketing techniques we can even influence them to get converted into potential clients.
Digital Revolution
One of the most important factors is rise of digital media platforms like search engines, social media sites, online portals, blogs etc in past few years, and the rate at which digital media is overtaking a traditional medium. You might be aware that many print magazines and newspapers media user base has decreased and in fact, few of them are even out of business today. If you get into digital marketing first before your competitors you will have first-mover advance and you will get ads at a very reasonable rate. You will be able to meet your digital customer needs faster.
Voice Search
Based on COMCAST voice search will be as dominant as 50% of all searches on Google by 2020. So we need to prepare our websites efficiently  to be compatible with Voice search. We need to work on the strategies required for voice seo.
Work From Anywhere
Digital marketing can be a service that can be served from any location, we don't have to be in the office to provide this service. So ease of work makes it a very lucrative job option. We can start a digital marketing business from home as well.
Conclusion
Digital marketing is a new compared to traditional marketing channels but if it's implemented strategically we can get better ROI for your campaigns since internet penetration and digital media usage is increasing in India digital marketing is an excellent way to influence your target audience into paying customers. If you are a business and you need SEO Services , Digital Marketing or WordPress development  services pls contact us to know more.
---
February - 28, 2018
|
Edited by: Madhukar SV (Digital Consultant)
---