Know the Importance of Keywords in Domain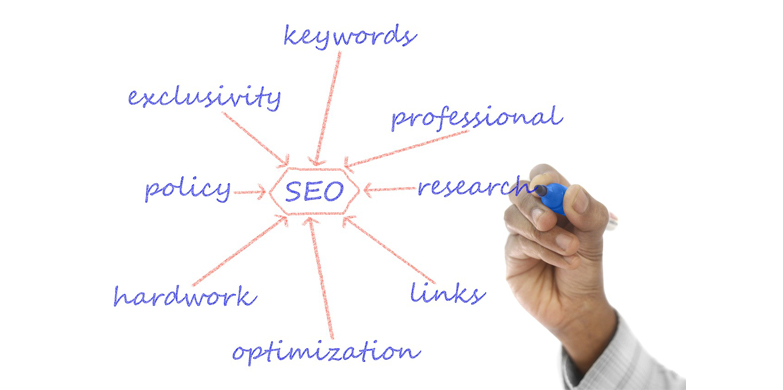 Important keywords placed in domain names will provide you such advantage in the internet world because it can enhance the possibility of generous rates on search engine results and paid ads, too. Ka-ching! Just keep things a bit simple, though. Don't make your domain names too long to be remembered by your target audience and try to make them unique as well. Make sure that when you tell it to someone, they won't go, "excuse me, what was that again?" and have you repeat it all over again for the tenth time. You don't want that. Nope, you do not.
SEO Means Searching Deep Within
Now, ask yourself these following queries.
Make sure to answer this first and foremost because this is going to be your strong foothold in this world. What's the reason why you want to build a website?
Why would people take their time and check out what you have to offer? You got to give them reasons to patronize your start-up business.
What makes your products unique and poles apart from what they've already seen in the souk?
Who would you want to patronize your deals? Why would you want their awesomeness around your site?
Next, after thinking of all those four questions, makes sure you note to do the following.
Make your own list of possible domain names. And then make your own little survey about which one appeals most.
Purchase a domain name and make certain it's easy to remember, fun to think of and catchy in a relatable sense. By doing so, you can send a message about how your site is so fun to check out.
Sneak around a bit—check out at least a couple of website that you think rocks the internet world and then try to figure out why they're where they are now.
Significant Filenames
Make sure you make people appreciate your filenames. It's going to be the source of their first impact on your site, so better make it interesting on first read. Filenames could definitely make or break your site or pages so make sure that you marry both contents and filenames together without compromising the fun with it. Also, you ought to know that filenames must have keywords to make it even better appealing with the Google search engine. Sure, it sounds a lot to take in and do, but it will pay off once you keep these pointers in mind and apply them.
Hence, you need these tips on how to create a filename and what to consider.
Consistency is the key to keywords. (Get it?) Make sure to use the same keywords on the filename and with the contents as well.
Make it short and simply because allowing people to easily remember it will definitely go a very long way. Avoid making it more than 4 words.
Avoid generic filenames and ditch it for the unusual filenames you'd want to use in their place.
Use hyphens and forget about underscores when it comes to naming your file.
Grab any opportunity to use at least 2 keywords with it.
Samples of Filenames to Get You Going
Here are some of the filenames that you can check out to please the SEO.
Wilson-depot-furnitures.html
toby-brand-balls.html
seo-pleasers-filename
URL Sub-Directory Name: Hardly Worth A Trouble
URL sub-directory name won't even cause harm because they won't even match your keywords in any search. You can just maintain abbreviated sub-directory name instead.
Discarding File Extensions
Fellas! Please keep this in mind—file extensions might not be so much helpful all the time, especially with filenames. It's better for filenames not to have extensions because they are not doing anything for your visitors other thanfreeing your webserver properly from configuring to theirs. Extensions do not contribute so much in that sense. Here's how.
Make sub-directories short.
Keep in mind that Google actually cuts anything that comes after the 101,000th file size.
Keep the filenames simple, important to the contents and concise.
Use hyphens and not underscores.
---
February - 28, 2018
|
Edited by: Madhukar SV (Digital Consultant)
---