Why is WordPress So Popular? Its Stats, Plugins and More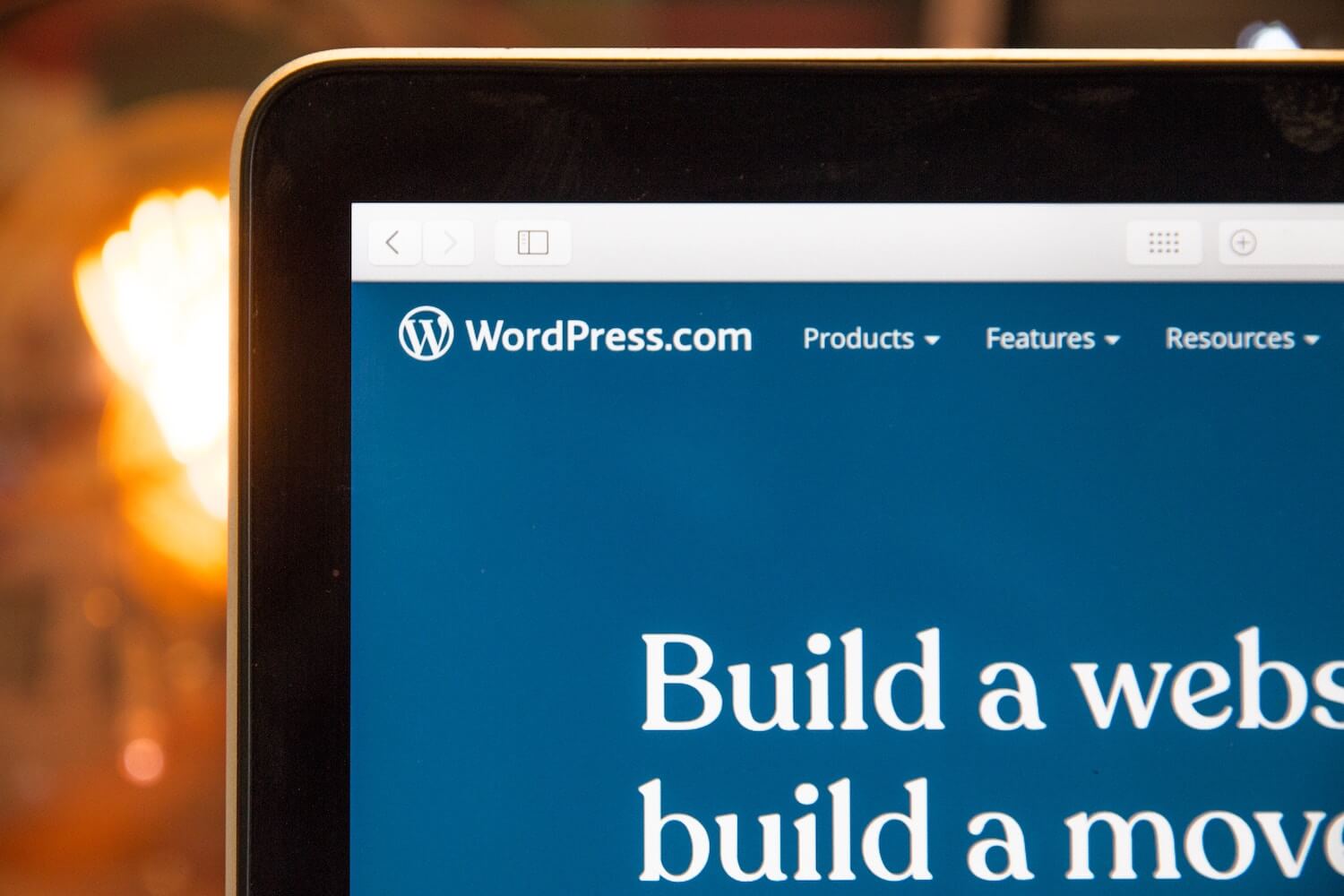 So why do we use WordPress more than other CMS and website platforms? Why do we use WordPress so much that 34% of the entire web is on WordPress? To understand these answers we need to understand what is WordPress? and the reasons why it is so popular that even many governments around the world are using WordPress as their official website. We have done some research and listed below some points to help you understand WordPress better.  
What is WordPress?
WordPress is an Open Source Content management system [ CMS ] that can be used to create websites, blogs etc for free. WordPress is licensed under GPL v2 which says we can use it, modify it for free. A content management system is a tool used to manage backend editions of the website like adding content, images etc without altering its code i.e in simple terms we don't need to be a technical person or coder to use  WordPress websites. 
So let's see some reasons Why is WordPress so popular?
1. WordPress is Free 
It's free as we can download it, edit it as per our requirement and use it as we want and redistribute the modified versions of the source code. It's free because its support by the community of developers and the WordPress community is a nonprofit organization. WordPress can be downloaded from this link. There are many hosting providers who support WordPress to be hosted on their servers at a cheap cost, we can host it on their servers and our websites will be ready to go live after some editions as we want.  
2. It's Easy to Build websites with WordPress because of Themes and Plugins. 
Since WordPress community has millions of developers it has a lot of ready to use free and paid themes and plugins. There are many marketplaces that sell premium WordPress themes themeforest , themepalace, premiumwp etc. By using these themes and plugins even a person who doesn't know much coding can develop elegant sites. 
3. WordPress SEO compatibility. 
WordPress has an inbuilt schema structure which will help search engines to crawl WordPress websites easily and rank them higher than other websites. Its schema markup helps in optimizing your website for relevant keywords to get more visibility from search engines. 
4. We can build any type of website
Its wrongly understood by some people that WordPress is used for blogging purposes only. WordPress can be used to build any type of website like corporate sites, eCommerce sites, personal, classifieds, membership sites, multi-sites, gaming sites, hosting sites, news platforms, etc. Its cast theme community also supports as there are many popular themes available for each of these website types. 
5. Support Multiple Media Types
WordPress supports many types of media files like Image, Audio, Video, Document, etc. We can build which use all these types of media files and with multiple extensions of each of these media type. 
6. WordPress Developer Support 
Since WordPress is so popular it has a million WordPress developers who can support us in the development and maintenance of our websites. As there are many developers supporting wordpress we will also get their support at very feasible rates. We can get good WordPress support for as low as [$10 to $15]/ hr. 
7. Google fonts compatible
Since its very popular it supports most of the google fonts and they also load very fast giving a good user experience to visitors.
Also read our new post on " WHAT DOES AN SEO COMPANY REALLY DO AND HOW TO CHOOSE ONE? " 
WordPress History from 2001 till 2019
WordPress is a very popular CMS platform, as of 2019 it is  34.7% of all websites and 61.5% of CMS market share according to W3techs. WordPress has its roots back to as early as 2001 when some developers started working on a CMS platform. Matt Mullenweg takes over the development and releases the first version of WordPress by May 27, 2003.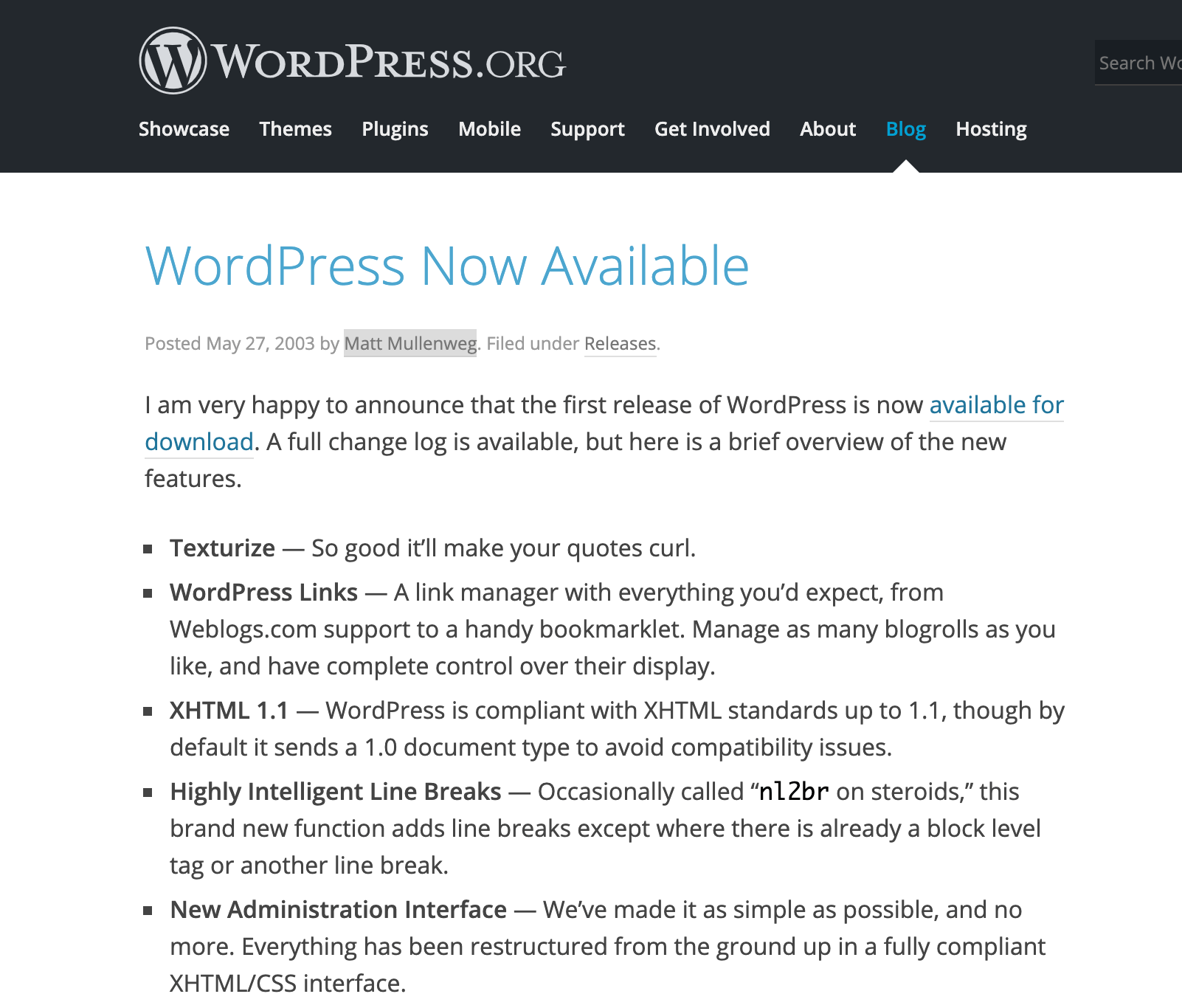 WordPress was released as a free of charge open-source CMS platform under a GPL license. Slowly its popularity was growing. 
By Jan 3, 2004, Matt Mullenweg released WordPress 1.0 a more stable version with search engine friendly permalinks, multiple categories, simple installation with wp-config.php file, comment editions, multiple users, import tools etc.  
The next big release was on Dec 31/2005, WordPress 2.0. The major update on this release was the addition of the WYSIWYG editor for the backend of WordPress cms. Akismet spam protect plugin was also introduced for the first time as the users increased. Post preview was another major upgrade to this release.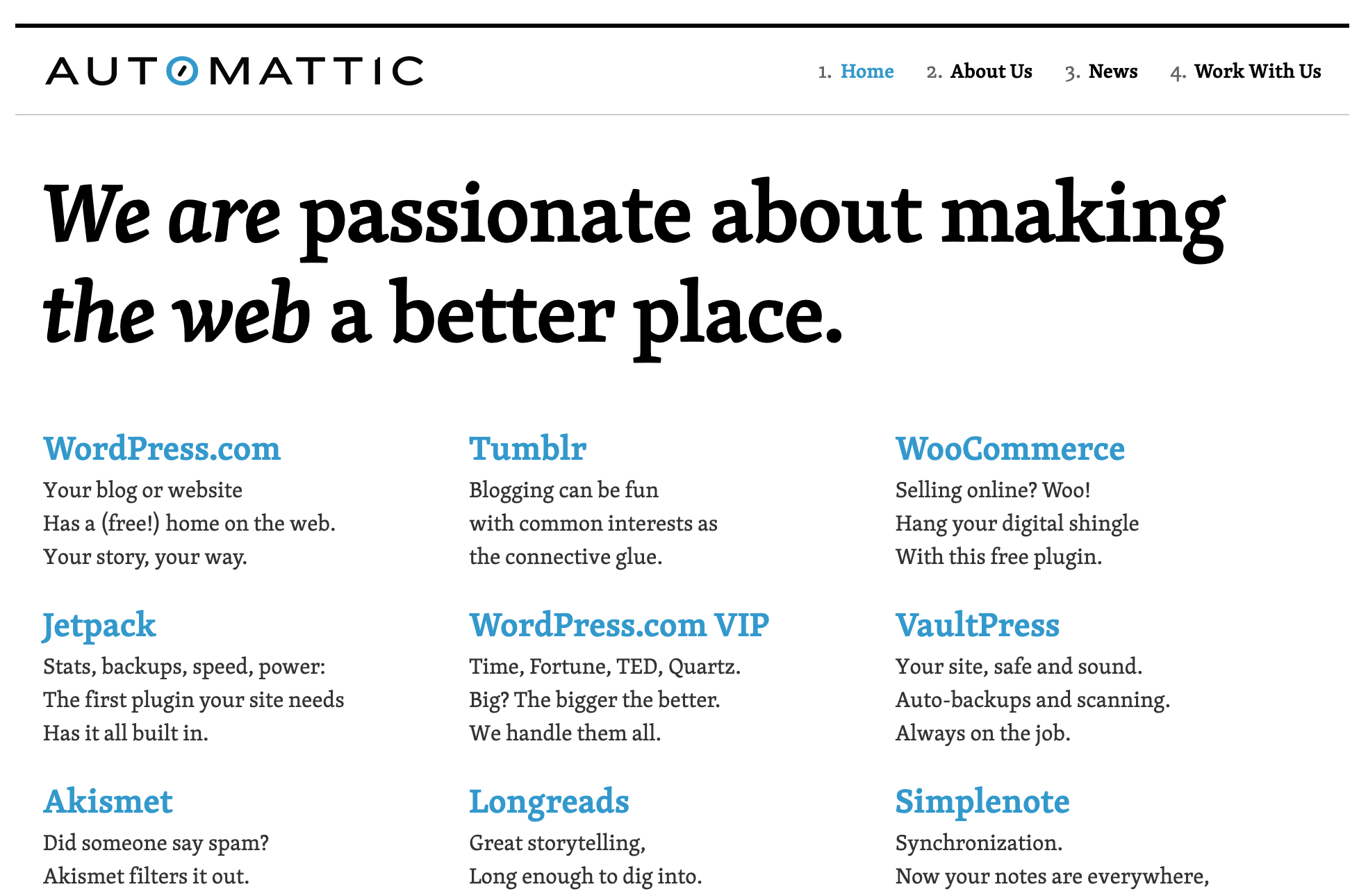 Automattic: The next big milestone in WordPress history was in Aug 2005, when Matt Mullenweg started the Automattic company which went to give many products like WordPress.com, WooCommerce, Jetpack, VaultPress, Akismet, Gravatar, Crowdsignal, Tumblr and many more. 
In Oct 2005 they raised $1.1 million in funding. 
2008 
The next major event was in 2008 when the theme directory was launched with over 2000+ themes in their repository during the launch. WordPress started accepting themes to their directory from WordPress developers who were following their guidelines. By now WordPress was getting bigger with a lot of developers on their community. Their community has their own conferences called Wordcamp where WordPress developers and users discuss WordPress current and its future trends. 
2010
WordPress foundation was set up by 2010 a charitable organization to support WordPress open source project. 
2011 
WordPress was used in more than 45 million blogs and by 2013 it's market share raised to 60% of all CMS used worldwide. 
2013
A new responsive version of WordPress was released which was compatible with most of the mobile devices and screen sizes. 
2014 
More updates we made to core features of WordPress with major focus on the simplified content creation process.
2015 – 2017 
Many more updates were released which refined the WordPress cms platform. 
2018
Glutenberg update was a major update that changed the WordPress backend and provided a more advanced editor with blocks. This has since helped users manage the CMS better compared to the earlier  WYSIWYG editor. 
WordPress is the highest used CMS as of 2019

Ref: w3techs.com
According to w3techs data wordpress is used by 34.7% of all the sites and 61.5% of CMS market share. Below is another data from builtwith.com which shows wordpress had a major market share among the top 1 million sites.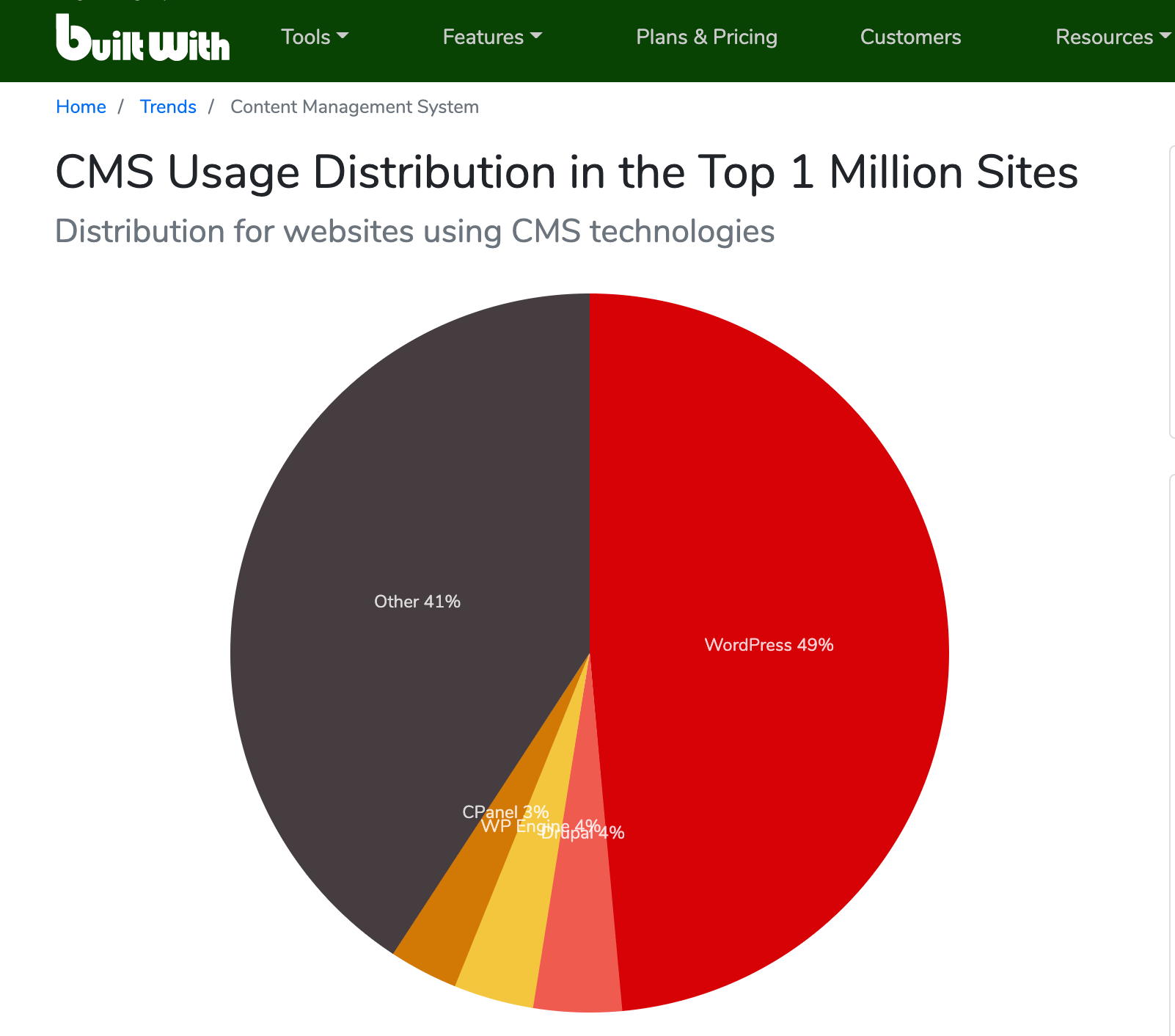 Other major competitors for WordPress are Joomla with 4.9% CMS market share, Drupal 3.1%, Shopify 3.0%, Squarespace 2.8%, Wix 2.2%, etc. 
Big Websites using WordPress
There are many popular websites which are using WordPress, below are some big ones:-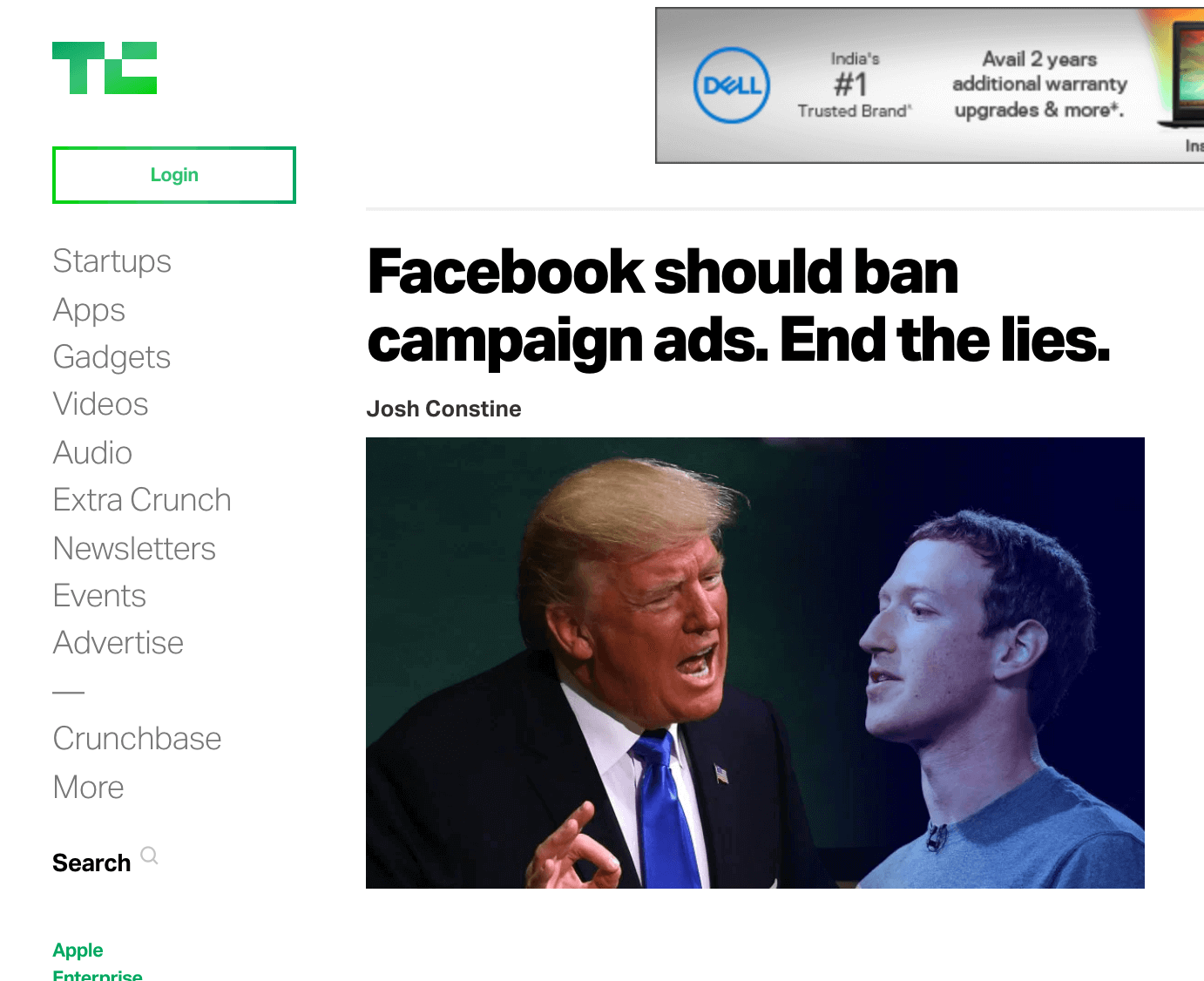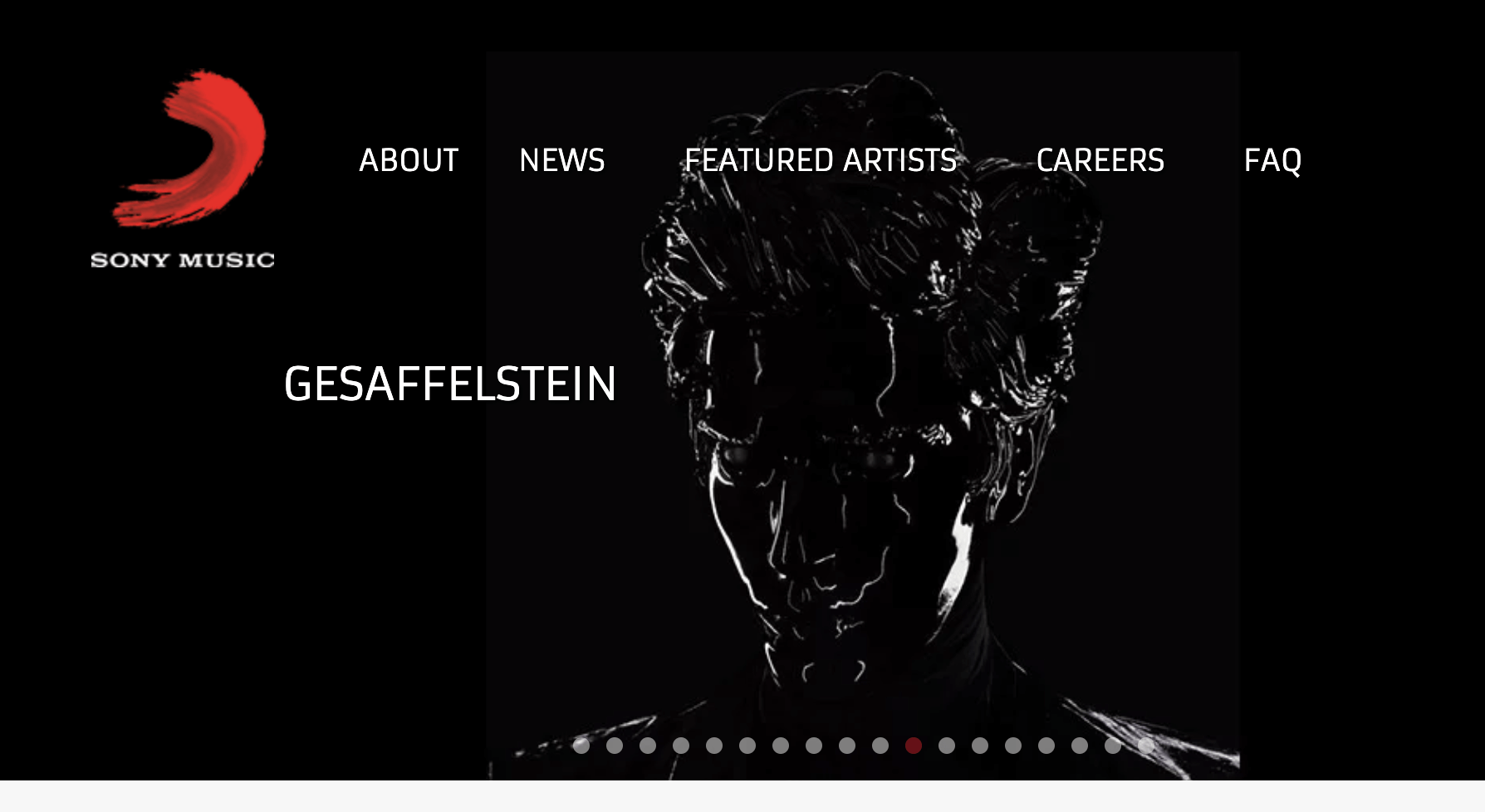 4.MTV News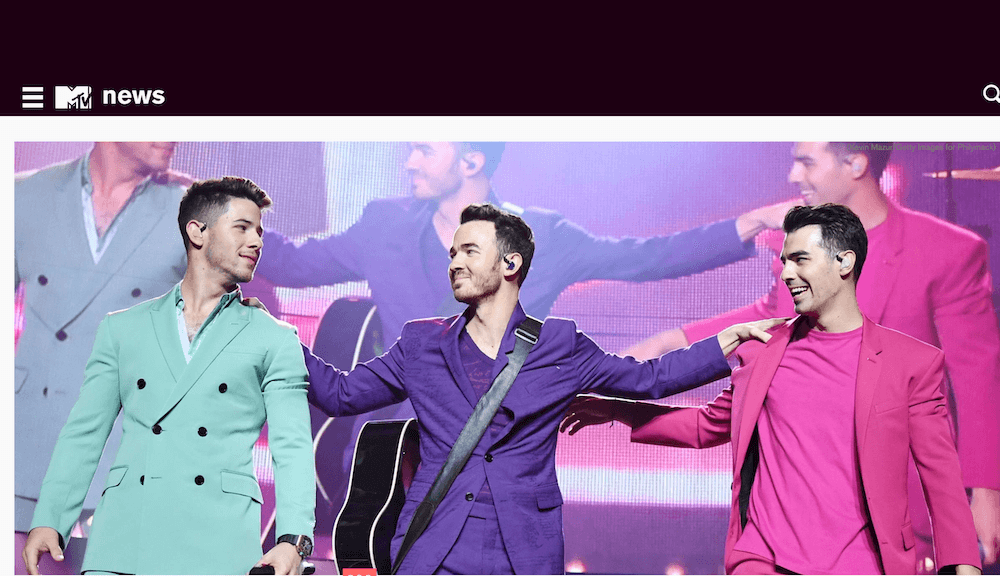 5. Star Wars Blog [ Official ]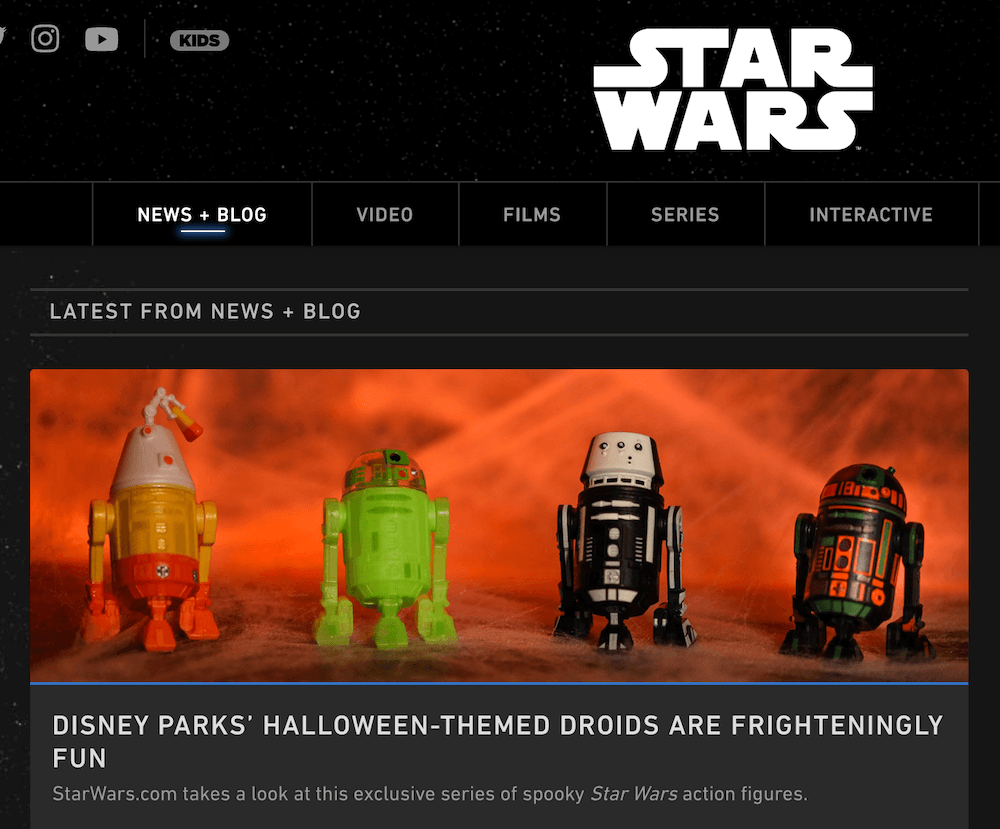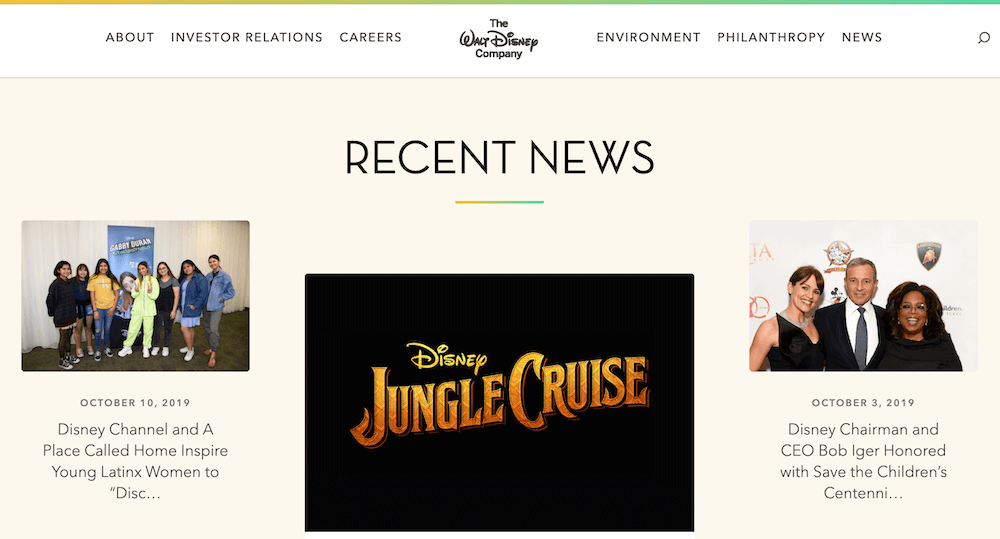 Top plugins for WordPress
Plugin are extensions of WordPress which will improve site features and capabilities. There are more than 54000+ WordPress plugins as of 2019 which are used to enhance a site's performance. Some of them help us in optimizing sites for SEO, speed, cache, editions, forms on the page, social shares, backup, spam control, page builders, etc. Below listed are top 10 plugins for WordPress based on the number of installations:-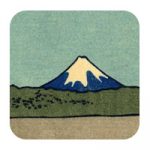 Contact form 7 is a very popular WordPress plugin used on contact pages to send contact form information. This is one of the oldest WordPress plugins with active installs if more than 5 million +. A most important page of any website is a contact form, this plugin helps solves that problem. By just installing and copypasting the shortcode this plugin will start working and it supports Google Recaptcha as well to control spam issues. 
2.Yoast 

 Yoast is a very popular WordPress plugin started in 2008. It is used for optimizing a website for and other search engines. It has more than 5 million+ active installs for its free version. It had a premium version as well which starts from 89$. Yoast SEO also provides premium plugins in the area of News SEO, Video SEO, Local SEO, Woocommerce SEO. 

Akismet plugin was developed by the creators of the WordPress community and published by Automattic. This is an anti-spam plugin used to control spam from being published on your website from the comment section of your blog and contact form of your pages and posts. This plugin has more than 5 million + active installs. An API key is required for activating this plugin which is free for personal blogs and paid for big sites.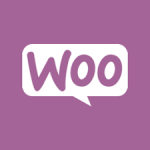 Woocommerce plugin was built by Automattic to provide an eCommerce solution on the WordPress platform. This has more than 5 million+ active installs. This is an open-source plugin, even though some of its extended features come at a premium cost and it has its own marketplace woocommerce.com where there are many additions features and services at a premium cost. 
5. Elementor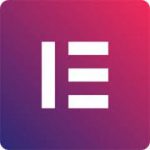 Elementor is a plugin built by Elementor page builder providers. The free version of this plugin has more than 3 million+ active installs. This plugin provides an easy to use web page builder, which can be used to build web pages by simple drag and drop activities. Non-developers/designers also can build websites using this plugin. It has a paid version as well which starts from $49/year with advanced features for building websites.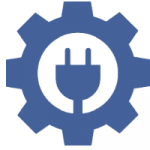 All in One SEO  is another WordPress SEO plugin which is used to optimize websites for search engines. It has currently 2 million+ active users for its free version. Its paid version starts from $68 / year. This plugin is second-best SEO plugin after Yoast SEO and it supports video, Woocommerce sites into premium version. 
Conclusion: As we have seen you have many good reasons to use WordPress for your website requirements. If you have little experience with coding also easily you can develop your own WordPress site.  But if you are a corporate or business owner and you need help in developing your website you can contact us. We have 8+ years of experience in developing WordPress websites, we have developed it for many corporates and business owners and have also helped them promote their site with our SEO services.
---
October - 15, 2019
|
Edited by: Madhukar SV (Digital Consultant)
---