Smart Digital Marketing approach to help your business grow in 2016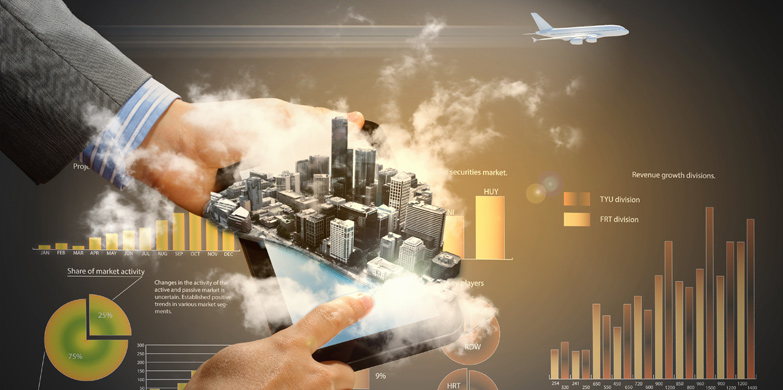 Digital marketing has been evolving at a rapid speed as we edge towards the new age of technologies. As the number of websites increases, the competition to sustain in the market increases and so are the cost of SEO, SEM, and Social Media Campaigns. It is quiet crucial for your business to implement some of the most prolific digital marketing steps to provide you the manifold result. Let me discuss about 4 major approaches related to the online strategies that would boost your business.
Data-driven Approach
Data plays a prominent role by providing vital information on visitors' behavior. It includes information that tells how much time the visitors are spending on their website, which pages they are finding more useful, which call to actions they use, etc. Understanding users' behavior will help you to design creative messages and plan strategic digital marketing campaigns.
You can connect with your users emotionally by using push messages, sms, ads [remarketing], social media, etc. This approach helps you to convert more visitors into customers and retain the existing ones.
Marketing Automation
The customers use different ways to visit your company website. Some might find it from Google search or social media sites, and others might have received direct emails from your end and hence visiting your website. These are some of the popular channels through which the potential customers visit your site. You need to have a system in place that would help you to connect the visitors with these channels.
The journey of a conversion wherein a visitor turns into the customer is slightly complex these days. Especially considering the different paths that they can opt for the conversion and it always varies from individual to individual. You need to have a cross-channel campaign and an automation system that helps you to collect customer data by using the different call to actions. The level of expectation of today's customer is very high and you need to have an advanced system to connect and persuade your audience to be the customers. This approach will also help you in improving the user experience and improve the engagement skill with the visitors.
Focused Testing on Different Variables
Earlier we used to perform A/B testing mainly for the AdWords landing pages but now the scenario is different. In order to get the most out of your cross-platform campaign, each element must be tested to analyze which elements and combinations work best for you.
Visitors from different demographics tend to get used to different colors, interests, different CTA, etc. You need to analyze each of them carefully to receive the maximum benefit from your campaigns. Analyze and find out what can really persuade your visitors to become your customers.
Social Engagement will get Bigger
Social media marketing would continue to play a big role in 2016. Facebook and other social media sites have rapidly evolved over the past year. It would continue to provide better ROI for your social media marketing campaigns than this year. Social engagement would be the key element for you to understand your visitors and help you to implement the marketing campaigns depending on their behavioral pattern.
There are many companies with social media presence but unfortunately they do very less to engage with their visitors and customers. Your audience would follow you as a brand on social media only if you are active and provide vital information to them at a regular basis. With the process of indirect investment in social engagement you would be able to attract visitors and over a period of time, some of them would turn into your customers.
Conclusion
There are a lot of tools and software that are available in the digital marketing industry that can help you to achieve the above-mentioned points. Hubspot, Marketo, Customer.io, Exact Target, etc. are some of the major players in the automation field. If your budget is less try to start with smaller companies like Constant Contact.
Your customers are becoming smarter with the smart digital marketing approach and technologies that are available in the market. And it is very important to stay ahead in the market with your very own advanced websites and apps. By doing so you would only expand your brand and customer base.
---
February - 23, 2018
|
Edited by: Madhukar SV (Digital Consultant)
---