How can SEO Grow your Business?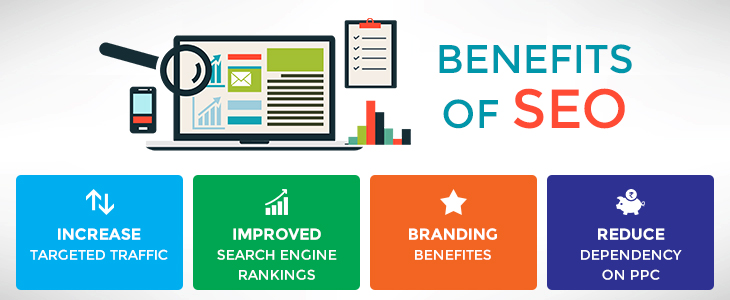 It's an era of "smart business".
With rigorous technological intensification, enterprises need digital to establish them as a market leader.
For the same,  small- and medium-based businesses or SMBs, whether service-oriented or product-based, are on a constant lookout for solutions that can increase their sales potential and gain more visibility to generate ROI. This is where SEO comes in, as the new "weapon of choice".
SEO is the key enabler to create a positive impact on any business. It not only ensures efficiency in building brand awareness but also trust and authority.
Here is why SMBs should implement SEO strategies:
Reaching your target audience in real-time: It is in fact crucial for SMBs to reach their target audience right at the start of the business. Implementing a strong SEO strategy will help a business to market their services/products in all amended searches, establishing a trust relationship with the users.
Optimizing your web pages with high quality content: Content is king! Marketers believe that high quality SEO content in web pages show authority and increases business value. It is a huge ranking factor and it is significant to know what search engines classifies as quality content and how to develop it. According to Google, for all types of webpages, creating high quality [main content] takes a significant amount of at least one of the following: time, effort, expertise, and talent/skill.
"Doing more with less" marketing strategy: SEO is one of the affordable marketing strategies for SMBs as it targets users who are actively looking for products and services online. The traffic resulting from SEO is more helpful in cost-saving for companies.
Rising above the competition curve: Investing in powerful SEO tools can help you build fast, robust, and user-friendly websites which attract more customers to their sites from local searches. It helps SMBs grow twice as fast, compared to their competitors. It will also help businesses differentiate themselves from other companies that sell similar products or services. 
Generating and converting quality leads: SEO can increase business websites' search ranking for content using keywords. If their content fulfills user needs, the visitors can be converted to leads and eventually potential sales.
Cultivating and building brand awareness: Apart from building credibility, businesses with a strong online presence become preferred brands when users seek for their preferred products or services. Users are more likely to go with a brand when it appears in the first places when they search.
The SEO Process
SEO experts understand the target market before creating a strategic, data-driven SEO plan. This helps in improving efficiency and predicting the future success. Here are the major steps to build SEO strategy: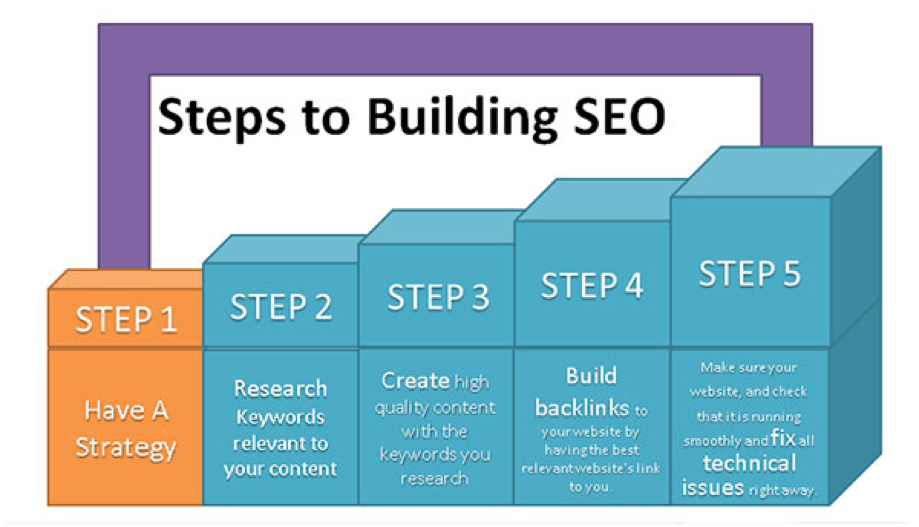 Have a strategy: This will help you get an overview of the SEO plan and define the key requirements needed to better define a content strategy, determine target audience, and potential sales.
Research: Researching keywords is at the core of the SEO plan.
Content: Creating high quality content with keywords will attract the right audience in real-time
Backlinks: Building backlinks will help businesses attract more traffic to their sites.
Troubleshooting: It is always required to ensure that all technical issues are sorted simultaneously.
The Future of SEO 
SEO is definitely here to stay. Businesses must focus on long-term SEO strategies and on its website, blogs, and social media pages as it is constantly evolving and requires a good understanding and expertise on how it can be improved to develop ranking schemes.
Moreover, with advancement in technology, SEO experts are implementing voice search, accelerated mobile pages, content marketing, mobile optimization, user-experience optimization, long-tail keywords, local SEO, Google Quick Answer Box, Microformat and Artificial Intelligence in 2019.
---
July - 25, 2018
|
Edited by: Madhukar SV (Digital Consultant)
---