8 Proven Steps to plan your Digital Marketing Strategy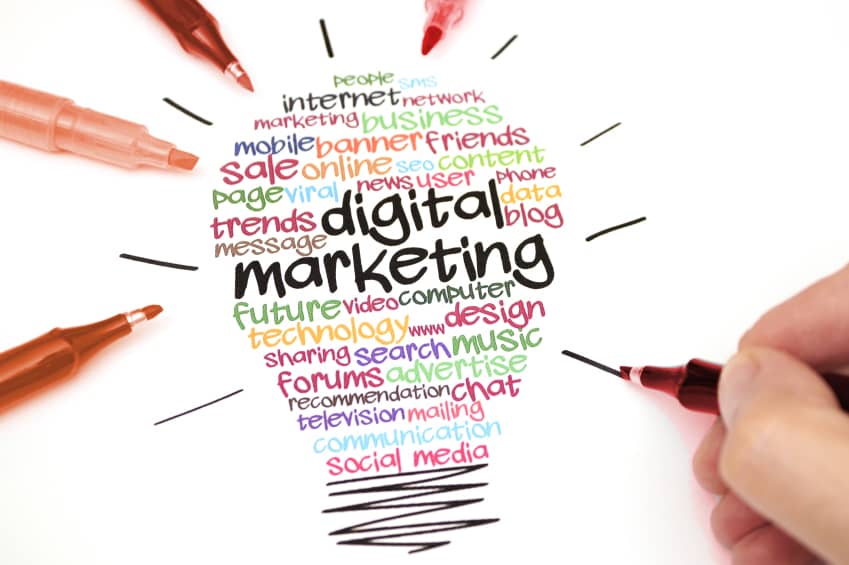 Does your company own a well-documented digital marketing strategy? If NO, ask yourself another question – "Why?" You might have valid reasons, but we too have a good reason for having a customized digital marketing strategy by every business.
We believe that your business is unique and definitely deserves a unique marketing strategy! We have tried and tested the below eight steps to pull out the prolific digital marketing results. It's time to share with you.
Step 1: Define Your Business Objective
Get clear picture about your business goals. It is highly essential step in determining the digital marketing strategies. For instance, it can be brand awareness, appearing higher on search engines, customer engagement, reaching new clients, etc. Every goal will lead to different planning. Never commit mistake in identifying your specific objective.
Step 2: Learn Your Target Audience
The business objective is like the starting point of your marketing journey. On the other hand, your specific target audience is the destination point. In order to make your journey pleasant, understand your prospects mindset in-depth. Know their expectations and problems from all the perspective. The digital marketing strategies totally depend on your niche market.
Step 3: Decide your Digital Channels
Based on your customer type, you can decide the best suitable digital channels. For instance, B2B customers are easy to access through twitter and LinkedIn. B2C customers are easily accessible through Facebook and Instagram. Did you get the idea behind selecting the digital channels? However, there are a plethora of other channels too and can go deep with good knowledge about target market.
Step 4: Plan Your Content Types
Based on the channels you select and the target audience, plan the type of content formats you need to follow. Professional audience demand whitepapers and e-books. On the other side for B2C market, you can choose videos and blog posts over whitepapers.
Step 5: Integrate SEO techniques with your Digital Content
When you are planning for the web-based content, it is mandatory to give importance to SEO techniques. The primary requirement of any strategy is unique content. In turn, content creation requires the standard on-page SEO techniques followed by off-page SEO.
Step 6: Plan Your Promotion Schedule
Once you are done with the market research and content creation, the next step is to distribute through selected digital channels. Plan the frequency and time of posting in a systematic manner.
Step 7: Prepare your Measurement and Analysis Report
With the help of your promotion plan, you can track and measure the results using various tools. Ultimately, integrate all the steps into a documented strategy and follow the same with consistent revision.
"Content Marketing Institute mentions that almost half of the people between 18 to 49 years absorb the information online. This number will grow higher."
Now, it is your time to make a decision! Do you need a customized digital marketing strategy? Follow the above steps to prepare one for your business. For any further assistance, you can always come back to us. Our SEO Experts will guide you to the depth.
---
February - 28, 2018
|
Edited by: Madhukar SV (Digital Consultant)
---