Can Artificial Intelligence ( AI ) based SEO tools replace SEO Consultants? Will AI Replace SEO ?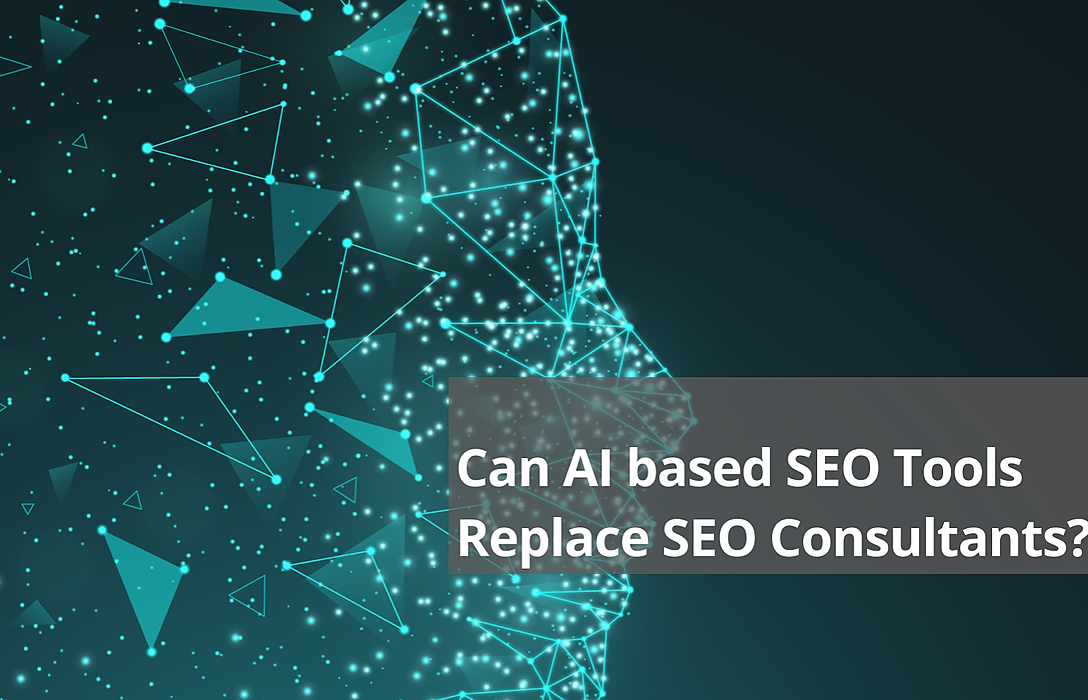 Artificial Intelligence ( AI ) is on the rise in last 2 to 3 years in almost all the industries. AI is automating many manual processes around the world and lot of people are loosing their jobs as employers feel AI tools are more efficient than humans and they cost a fraction of the human work force. In SEO field as well there are lot of companies trying to implement AI on seo tools to automate seo processes. So will AI based SEO tools eventually replace SEO consultants ? or Will AI replace SEO ? Let's see this below.
AI can be implemented on SEO in many areas like developing content strategies, seo process automation and in reporting phase. Let's see in detail with some examples on how AI is implemented in these phases.
Content based AI: There are many ai based seo tools which focus on optimizing your content to help you rank higher on google. These tools optimize your content phrases, personalize content, help google understand your content better by adding schema elements etc on this content pieces and help you choose better titles and descriptions. Some examples of these tools are wordlift.io, alliai etc. Even tough they optimize your content human touch is required here to select optimal suggestions given by these tools and decide on what works better.
Complete SEO Automation: Then there are another set of tools which will automate most of the seo process, from seo split testings , writing title description to selecting which keywords works better, which keywords are brining in more enquiries and implement A/B testing on these strategies. Some popular ones in the market are rankscience, clickflow, distilled ODN etc. These tools are currently used more by SEO agencies than end customers. Over period of time we can see how these tools will adjust themselves to google implementing AI in its search algorithm updates.
Reporting: This is another area where ai can be used effectively to easily understand analytics data. There are some tools like paveai, incities, quillengage etc which uses google analytics data and will produce simple reports which normal individuals can understand. Google analytics has lot of points, it very time consuming and only experience consultants can understand GA data on their own. These tools helps understanding GA data more effectively and in a less time.
Conclusion: Even though AI has been in SEO industry for sometime now it has not yet impacted any SEO jobs yet. Some of these tools dream of replacing SEO consultants completely but as of not its not possible. 5 to 10 years down the line this might be possible, but as of now AI usage in SEO is still best used with dependency of SEO consultants and SEO Companies. So SEO friends out there dont worry your jobs are still intact learn, share, interact with SEO communities and grow.
---
November - 21, 2019
|
Edited by: Madhukar SV (Digital Consultant)
---