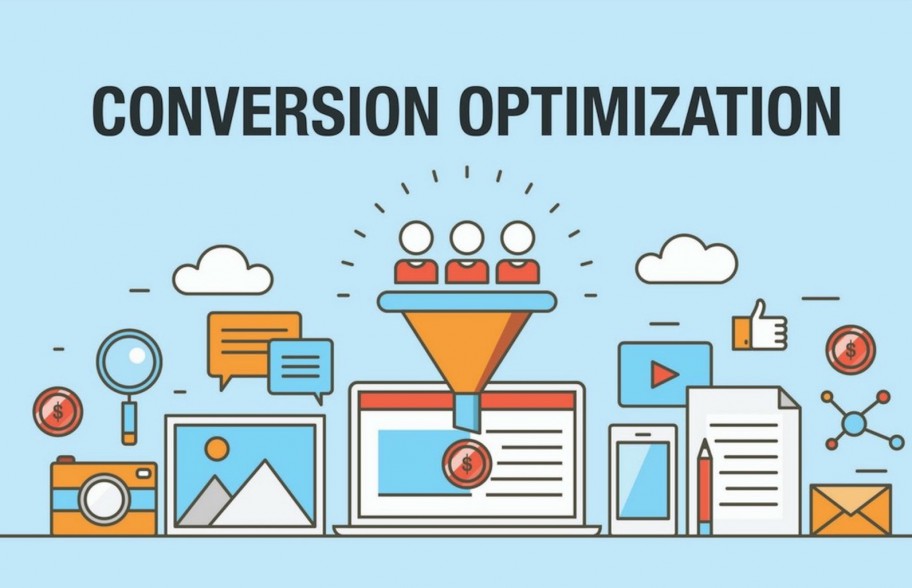 Conversion Rate Optimization
If your website is leaking money, it's time to boost conversions with UDI Systems.
Sometimes, product pages are confusing or customers find the path to the shopping cart unclear. This can lead to customers leaving your site and buying somewhere else.
On a similar note, if your brand messaging is inconsistent or your communication isn't appealing to the customer's emotional buying side, you may be losing out on money from existing traffic.
UDI System's Effective CRO Services
Whenever a visitor comes to your site, it is our job to attract, engage and convert them towards a sale. Persuading visitors can involve various steps like filling a form, buying a product/service, registering for an email, etc. No matter what's your objective, our team can translate visitors into customers with the right strategies and tactics for conversion rate optimization.
Our Effective Process
Gather Your Goals 
The first step in our process is to understand your business goals. Whether it is to increase your sales, get maximum leads from the contact us page or boost the email newsletter sign-ups, knowing your goals helps us to define a clear and customized conversion rate optimization strategy.
Creating a Rich and Fulfilling User Experience
Website usability is integral to help customers find what they want, as quickly as possible. With smooth site navigation, customers know what is the next step, understand the reasoning and finally, take action.
For this result, our experts work at various levels. For instance, creating a simple interface design, building the information architecture, finalizing the layout and navigation, etc. Whether it is choosing the right background colour, fonts or images to rigorous user testing, UDI System does it all!
In-Depth Research
For a better conversion rate, competitive analysis plays a vital role. We research your direct and indirect competitors, identify their strengths and help you differentiate your website from the pack. With the right digital marketing strategies, we can contribute to a better conversion rate. Our research and in-depth analysis give you a chance to see your company through the eyes of a potential customer.
Navigation Tactics
 We analyse how your current users are navigating your website using the latest tools like Google Analytics, usability testing and heatmaps. Once we have this data, we create new landing pages and test them against your existing website pages to narrow down the design and content that will lead to the highest conversions.
Reports & Results
 We offer monthly reports based on our insights and analytics and also deliver results for significant top-line growth. You can create a tribe of loyal brand champions as you grab visitor attention, engage them and convert them with our strategies.
What Can We Offer?
Landing page optimization for specific online campaigns
Ecommerce conversion optimization to boost the sales of your products online
Data-driven, ongoing content optimization, based on heat mapping, the stage of the sales funnel, existing conversion rate, etc.
Heatmap and click tracking to know which are your best performing contents
Web page analysis for your business and competitors for future planning
A/B testing – a measured, repeatable and data-backed technique to impact your bottom line
With our multivariate testing, high-volume website owners can quickly identify conversion opportunities. We test multiple variables at the same time for better lead generation, backed by solid, reliable data
Testing is the best way to determine what is working and what needs improvement in the conversion rate optimization strategy
Conversion rate optimization is an ongoing process. At UDI System, our experts work with you to fight fierce competition, break through the noise and deliver a unique user experience at every touch point. Our services will take your business to the next level, boost revenues, prompt better customer engagement and finally turn customers into brand evangelists.
Ready for a higher conversion rate? Contact us and our team will show you the way!
by - Madhukar SV (Co-Founder & CEO)